Alberto Calero
10 Travel Tips for a budget trip to Spain
We Spanish certainly know the best tips you should follow when travelling to Spain. Here you will find some of our top recommendations to ensure you enjoy your trip to the fullest and save some Euros.
1. Get used to different meal times.
Spain works differently to other European countries, and the rest of the world, when it comes to timing and type of meals throughout the day. To summarise:
Breakfast: Not very big, many times it's just a coffee and something small to eat.
Late morning: If you woke up early you're probably hungry by now, good news it's normal to eat again at this time to get your strength back before lunch. A coffee and a sandwich at 10:00-11:00 is a good option.
Lunch: This is the main meal of the day in Spain. Normal timing is usually between 1pm and 3:30pm, however in general it is easier to eat at 4pm than at 12:30pm.
Merienda: Depending on your lunch time, you'll probably be hungry again at 6:00pm or 7:00pm, and unfortunately dinner is still a long way off. Grab something to eat, no one will think you're strange.
Dinner: Common dinner in Spain is less extensive than lunch, and usual timings are between 9:00pm and 10:00pm, although during weekends there's no such thing as too late for dinner.
2.) Eat a "menú del día" or tapas
Staying on the meals issue, are you tired of pizzas, kebabs, burgers and all kinds of fast food? Something you must do while in Spain is try a famous "menú del día", available in most restaurants for lunch on weekdays. For around 8-12€ you can have a varied Spanish meal, which definitely won't leave you hungry, normally you have a choose of starters and main dishes and it also includes bread, drink and a dessert/coffee. Spend a little more money and take a break from fast food to enjoy a real Spanish lunch.
On the other hand, in some parts of Spain it's normal to get free tapas with your drinks. This is a good way to mix food and drink on a budget, this is more common to find for dinner than for lunch. In some cities like Granada or Salamanca you can fill yourself up with 2 o 3 drinks, as the complimentary tapas are big enough. Shortly we will post a "Tapas Map" with the different regions of Spain, keep a look out!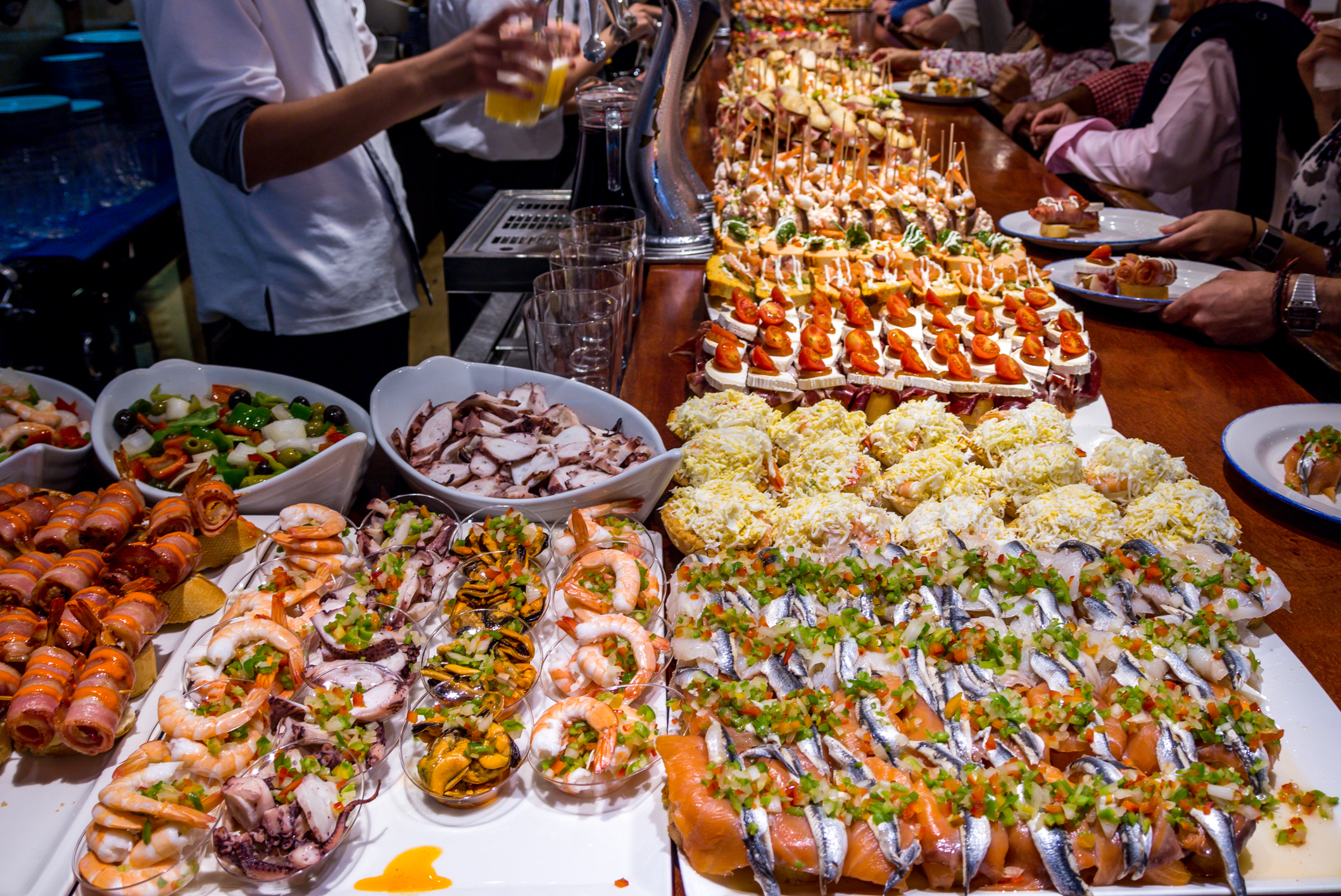 3. How much should I tip in Spain?
Tips in Spain are not compulsory but often given. Most people are worried about how much you should tip in Spain, but unlike other countries there is no set percentage, normal practise in Spain is to base your tip on the waiters attention and the service provided. For example, giving a tip is not common when you order 2 beers in a pub, but it is after dining in a restaurant. The more you spend, the bigger the tip, but for small or moderate bills 0.5 to 2€ is a standard tip, normally your spare change.
4. Shopping in Supermarkets
Supermarkets in Spain are generally cheap and have high quality products. Too many visitors don't make the most of supermarkets on their trip to Spain and whether you need a break from eating out or need to save some more money, if you have access to a kitchen in your accommodation and a nearby supermarket, cooking is an option you won't regret.
An alternative to supermarkets, small neighbourhood shops (convenience stores) have a wide range of products, but they may have higher prices.
The most expensive option is normally petrol stations and their service stations. When you travel by bus in Spain, be careful what you buy at each stop, because a sandwich and some chips can cost more than twice their normal price. The best thing to do is load up on supplies before jumping on the bus.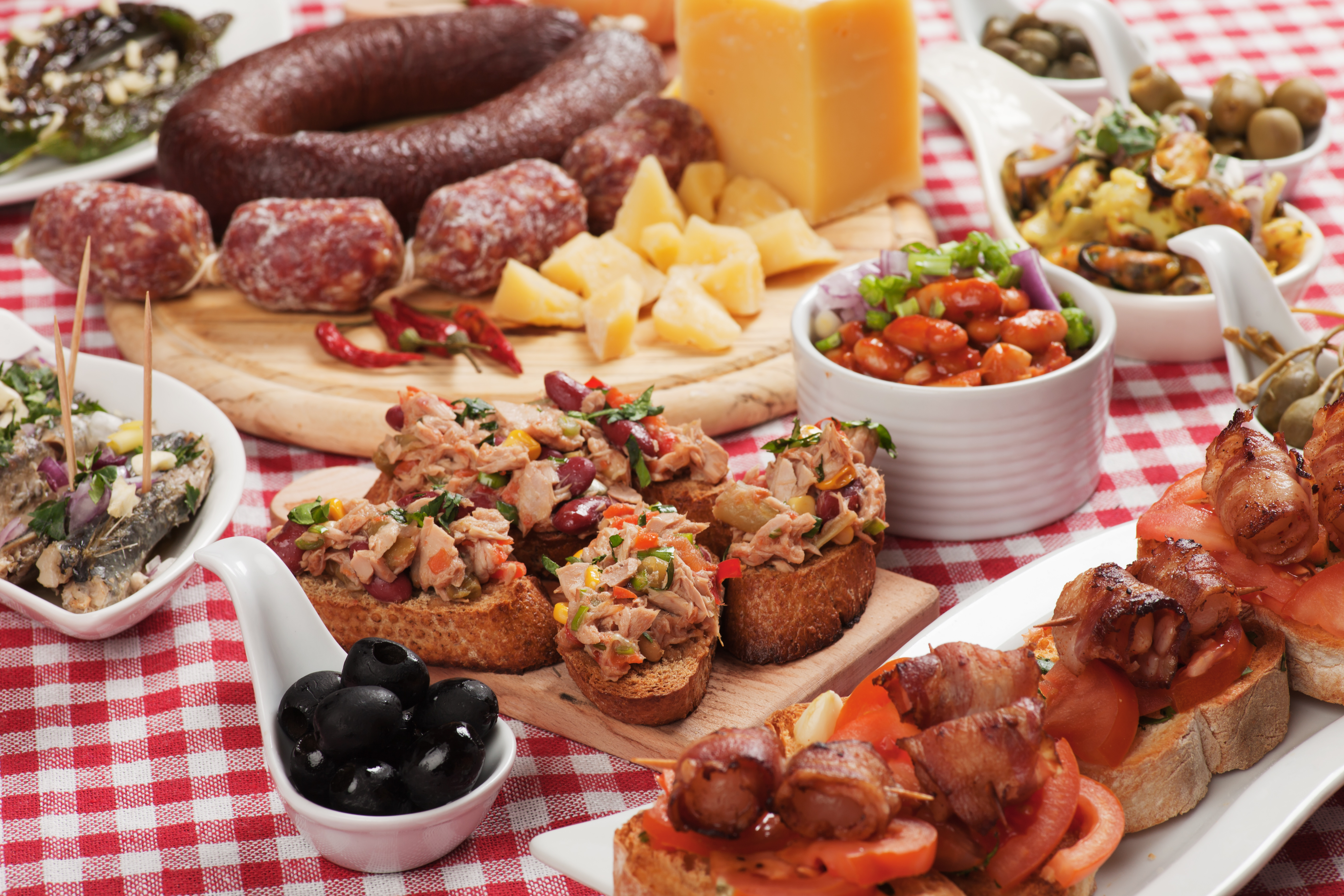 5. Learn some local lingo
Spanish folk are in general nice and helpful, but languages are not our strong point. When in Spain, knowing some local words will help open doors. This doesn't necessarily have to be Spanish. If you didn't already know, in Spain there are 3 other main languages apart from Spanish:
- Catalan/Valenciano (very similar) is spoken in the east of Spain: Cataluña, Valencian Community and the Balearic Islands.
- Gallego in Galicia, in the northwest of Spain. It has a lot of similarities with Portuguese and Spanish.
- Euskera in the Basque Country, in the north of Spain. Without any doubt, this is the most complicated to learn, since it's has no common points with Spanish or almost any other existent language.
However, just learning a few words in Spanish is more than enough, as it's perfectly understood in the whole country. A "por favor" along with a smile will help you get things a lot easier than just speaking English.
6. Look for Discounts and Free entry times in every city
If you want to visit the main monuments of the cities, do some research about the discounts or times they are free to enter. In some cases there is a day or certain hours you can visit for free or at least get discounts. Cordoba's Mosque at early hours in the morning, the audio guide in Seville's Cathedral on Monday evening or the Prado Museum in Madrid every evening before closing are some of the best examples of this.
Find offers in tourist information centres or transport passes for public transportation, or maybe a cheap bike rental promoted by the city. There are always offers for those willing to look for them!
7. Take advantage of the night promotions
If you are a party lover, you will be in your element in Spain. Bars, pubs and clubs are spread throughout every city in the country. Try to go out when it's cheaper, use the offers and discounts people give you (2x1, free entry, etc) and if you are going to a club, try to get inside early enough to avoid long queues, sometimes you will also avoid paying. In Spain it is not common to go out early, before 10pm you will find few places open as everyone is having dinner!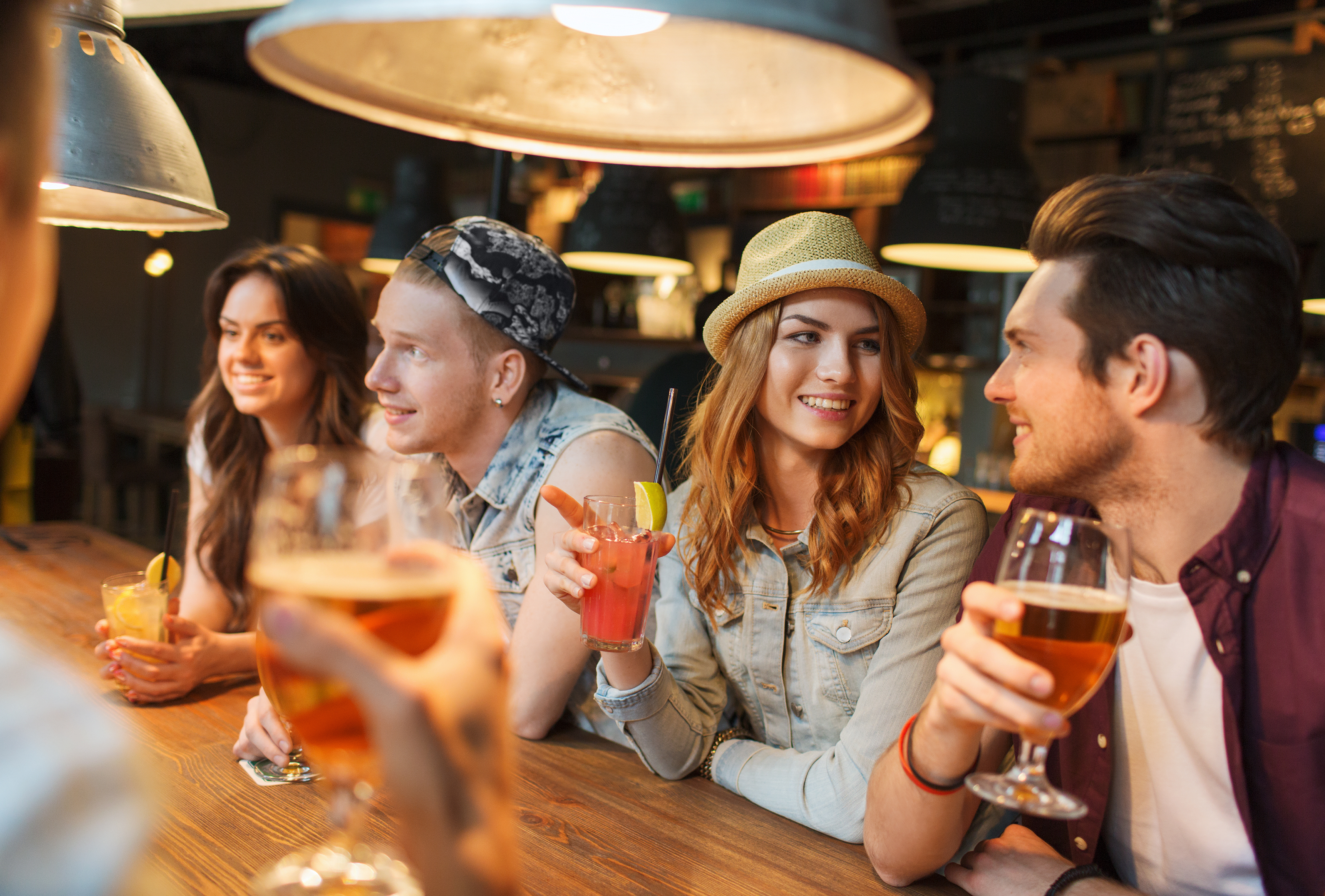 8. Avoid travelling during High Season
Prices for travelling to Spain vary a lot depending on the season. For example, if you go to Barcelona you can expect to pay 10€ per night in a hostel in November, but 40€ in July. If you have a tight budget, try to avoid the main dates for everyone like Easter, Christmas, local festivities, or the main months of summer (July and August). You will find a different Spain, which is not as crowded, and you will save a lot of money.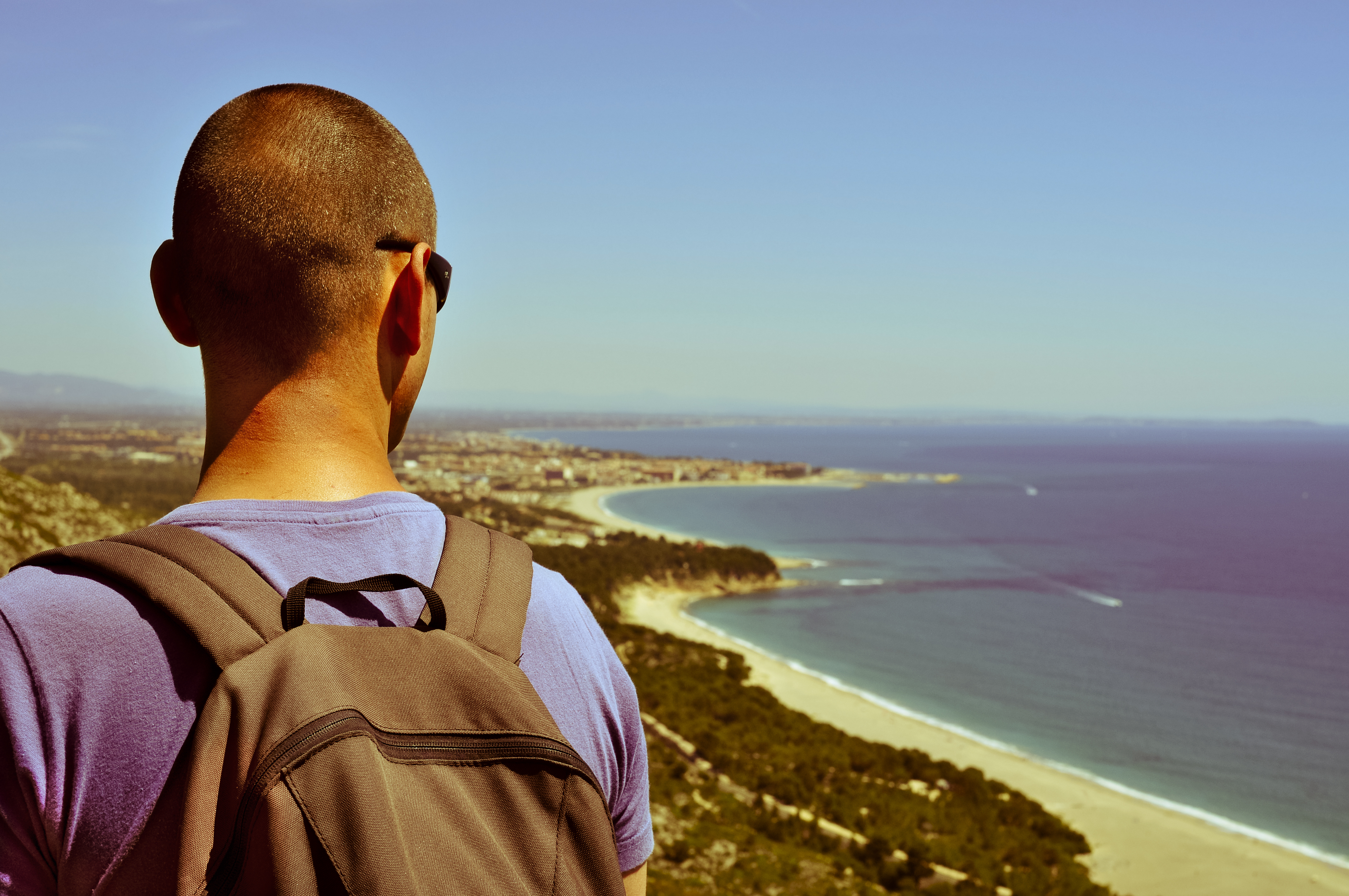 9. Technology is your friend
Nowadays there are many smartphone apps that provide a wide range of useful services for travellers. From discounts and offers in restaurants and shows to offline maps that can be downloaded onto your phone, making it easy to measure distances and explore the city like a local. Besides this, if you are a European Citizen, there are lots of mobile plans that include free roaming, allowing you to make calls and use the internet like at home, with no extra charge.
10.) Use your head when shopping
If you love to buy souvenirs and presents, don't do it in the most touristy places. Do a little research on the ground, look for different shops and compare products when you travel to Spain. You'll always find the best prices after checking some places, don't buy the first thing you see in the most touristy place.
Sadly, being a highly touristy country many shops take advantage and raise the prices, mainly in the most visited places.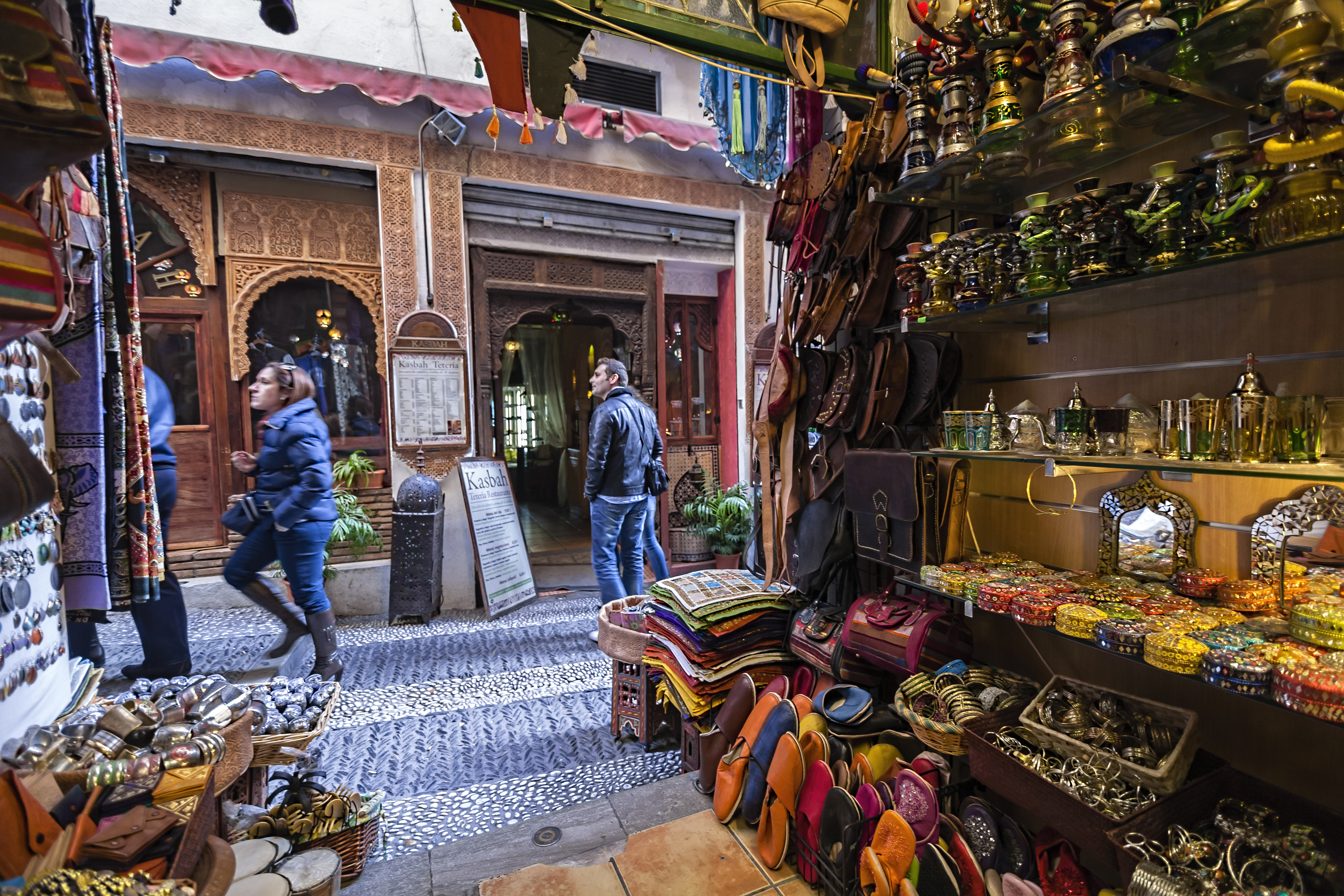 Find the best trip for you HERE.